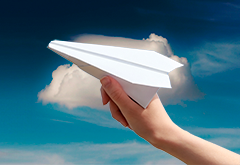 There are signs we're finally ready to trade Zoom for being together in the same room. The 2022 calendar is filling up with transportation and supply chain trade shows and conferences. That's great news since these events are valuable for building relationships.
So, how do you decide which ones are worth your time and money? Ask yourself these quick questions:
Is the show relevant? Is the organizer respected in your field? Are you likely to learn something useful from the speakers and participants?
Do your customers attend? In-person networking is a must if you are in sales. Be where your customers and potential customers are.
Will you stand out? Consider an event aimed at a vertical market. It's easier to be noticed when you're the only one representing your services.
To get the most from your investment, it's important to actively participate. These tips will help you get quality time with the right people:
Schedule meetings ahead of time. Check in with customers. Review advance registration lists. Make solid plans to meet key people. Don't count on making a connection by passing them in the hall.
Get out of your seat! Go to social and networking events. Wander around the exhibition hall. If the conference has a flexible schedule, check out different tracks to meet even more people.
Look for ways to be more visible. Can you get on the program as a speaker? Is it worth becoming an exhibitor or a sponsor?
We're looking forward to getting out more this year, too. Do you need help picking the best supply chain events for your company to attend? Contact Bill Fahrenwald at James Street to talk through some ideas.