"Passionate" has become a much over-used buzzword in business, because there are few leaders to whom this description aptly applies. 
One of those leaders who it does apply to is BNSF Executive Chairman Matt Rose.
Among the six Class I railroads—which haul most of North America's freight by rail—BNSF is the only one that has a single stockholder: Warren Buffett.
For BNSF, the combination of Buffett and Rose has been a "perfect storm" of passion balanced by wisdom that occurs rarely in business, not to mention other parts of life. The railroad is also blessed by the straightest and flattest route between two of North America's most vibrant markets with one end at Los Angeles/Long Beach and the other at Chicago.
Rose, funded and supported by Buffett, has made the most of that franchise.
Now, Rose is retiring in April and he will be missed. He's never been bashful about stating his point-of-view, but as he talks now you get the sense that he wants to leave the industry he loves with some important advice.
In an engaging and far-reaching conversation with respected industry analyst Tony Hatch, Rose told a poignant story from a tragic experience 16 years ago. He was speaking in front of some 850 attendees at January's annual Midwest Association of Rail Shippers (MARS) in suburban Chicago, who listened with rapt attention.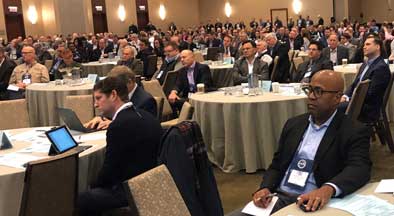 "At BNSF," he said, "we got to PTC (Positive Train Control) this way. In 2003, we had a (Southern California) Metrolink accident where a BNSF train came out of a siding. The sun was in the engineer's eyes and it was sunset during the afternoon commute. 
"We ran into a (commuter) train. We killed three people.
"I went out to the site and was on the phone with Carl (Ice) who was our chief operations officer at the time. I said, 'Carl, this is just unacceptable.'
"Unacceptable.
"We've got so much technology in our society in 2003. We can't live like this and I'm not gong to live like this. If I'm going to be around this place for 10 or 15 years, we're going to solve this."
As a result, BNSF has been a leader in the implementation of PTC, the "unfunded mandate" that Rose told his MARS audience will be seen as "a good thing for us." 
Rose talked about the efficiencies that can now be realized through potential automated train operations, "moving block" signaling that will increase throughput capacity, and other benefits. But, it was his passion to prevent a future tragedy—born that day 16 years ago—that galvanized Rose into action to make railroading safer for future generations.
Rose had plenty of other useful, practical things to say at MARS, but he left the impression that the long and difficult path to PTC might be his proudest accomplishment.
At James Street Associates, we have enjoyed helping MARS spread its message to a wider audience during the past decade. And, when we see a presentation like that by Matt Rose, we are proud of our association.