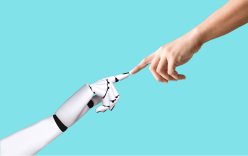 From video to podcasts, AI to automation, new digital tools give marketers many options to build relationships with prospects. How much of your marketing plan should be digital? The answer is different for everyone, and the process of finding it begins with some questions.
What are your primary marketing goals this year? Every marketing tool has a job—and a price. If you're trying to build buzz, you might decide flashier tactics are the right choice for you. Or consider an automated drip campaign if you have prospects stuck in your sales pipeline. Your balance might tilt toward earned media if building credibility and name recognition are your top priorities.
Here are some other questions that can help you refine your approach.
•    How is your performance being measured? Does a particular tactic provide the data that you need to show progress or to guide strategy?
•    How are your important deals made? Have your customers embraced a digital sales process, or do they require more of a human touch?
•    How robust are your marketing resources? If you decide to launch a video series or podcast, do you have adequate resources to follow through? Is your Customer Relationship Management (CRM) software equipped to keep you on top of digital leads from those activities?
Have you found other questions that are helpful as you deliberate your digital/traditional balance? We would like to hear how you have integrated digital into your marketing plans. Please share in an email to Bill or Martha.