TransmetriQ Enables Detailed Railcar Lease, Health, and Location Insights
Generates Insights Across Data Sources, Improves Fleet Planning, and Ensures Billing Accuracy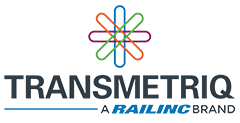 CARY, N.C.—March 28, 2023 (James Street Media Services)—TransmetriQ, a Railinc® brand that provides rail shipping optimization software, has added advanced fleet insight capabilities to its Asset Manager offering. The new Lease Management module expands visibility from asset location, health, and status into lease-related analysis and reporting. 
Lease Management provides railcar owners and lessees with a central location for storing detailed lease information, enabling users to generate insights from varied data sources, improving planning, and ensuring accurate billing.
"The new module addresses a lack of visibility to lease information and siloed data, which can frustrate leasing managers," says Gregg Phillips, product manager, Asset Manager, TransmetriQ. "Lease Management enables tracking of key lease details and incorporates characteristics of individual users' leases into the metrics they track for asset performance, improving fleet insights."
The TransmetriQ Lease Management module provides improved management capabilities for lessees and lessors including:
    • Tracking lease renewal dates and terms
    • Reconciling billing to lease terms    
    • Managing asset deployment
    • Identifying repair cost responsibility
    • Analyzing lease term compliance (e.g., mileage)
This new functionality allows users to analyze private lease data—in addition to the location and health data they are accustomed to seeing from Railinc and TransmetriQ—providing a new, more-comprehensive picture of their fleet and operations. 
Shippers that lease or own their rail equipment need information that enables the safe and efficient use of their fleets. Asset Manager is designed to provide insights that help shippers gather and act on that vital fleet information, helping them improve cost control, car availability, and complex data management.
Further information about TransmetriQ's AMS is available online.  
About Railinc
Railinc is the railroad industry's innovative and reliable resource for rail data, IT, and information services. The company deploys data that helps railroads, rail equipment owners, and other industry participants manage their businesses more effectively and efficiently. Railinc is the largest single source of real-time, accurate interline rail data for the North American railroad system. Located in Cary, N.C., Railinc is a wholly owned subsidiary of the Association of American Railroads. For more information, please visit www.railinc.com.
About TransmetriQ
TransmetriQ is a group of Railinc transportation experts, product managers, UX designers, software developers, data scientists, and critical thinkers developing insights and solutions that help customers build businesses that compete and win. Our teams work to improve our current products and develop the next generation of business-oriented transportation solutions. Visit us at www.transmetriq.com.
 
Media Contact:
Steve Hinkson
VP of Communications and Marketing
Railinc Corp.
p: 919-651-5193
e: steve.hinkson@railinc.com