Luxury Brand T3 Micro Launches Next Level Fulfillment
ODW Logistics Tapped to Serve Prestige Personal Care Customers
COLUMBUS, OHIO—November 6, 2019 (James Street Media Services)—High-end hair styling tools maker T3 Micro has launched a new fulfillment service with third-party logistics provider, ODW Logistics. From ODW's advanced personal-care products distribution center, T3 Micro is managing its entire fulfillment strategy and providing premium packaging and delivery services throughout North America.

"The demand for our high-end products has grown tremendously since T3 Micro launched 15 years ago. We recognized a need to move to a next-level supply chain strategy that would support our continued growth," said Josh Litter, T3 Micro Vice President of Operations.
"After an extensive search, we selected ODW Logistics as our fulfillment partner. They had the proven capability to scale with our robust e-commerce and B2B growth and were dedicated to providing the optimal supply chain solution to meet our needs," Litter said.
T3 Micro's high-end hair styling tools are custom-packaged and fulfilled to both individual consumers as well as to exclusive retail outlets. Their products feature proprietary technologies and are designed to meet every functional detail, making it possible to replicate salon results at home. T3 Micro tools transform the look, health, and texture of a user's hair.
"We are thrilled to have T3 Micro as a customer," said ODW Logistics Executive Vice President Jeff Clark. "We are committed to providing the best service available starting with our customized supply chain solution and transparent communication throughout all levels of the organization."
ODW Logistics provides T3 Micro with order fulfillment technology, kitting, customized packaging, labeling, delivery execution, and transportation management.
"Our search for a supply chain partner was focused on a multi-year solution," says Litter," and with ODW Logistics we've found a long-term partner. We've had engagement across their entire team which has demonstrated the level of care that is essential to our success."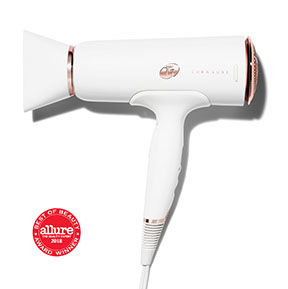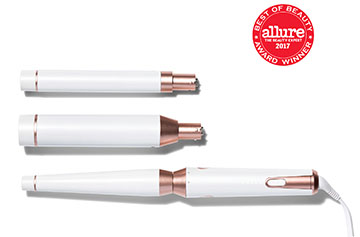 Some of T3 Micro's product line. (Large format photos available upon request.)
About T3 Micro
Part tech start up, part beauty venture, in 2003 T3 Micro pioneered the first luxury hair tools. From one idea—tourmaline-powered hair dryers—T3 evolved into a brand synonymous with high-performance, styling efficiency and, most importantly, reliably beautiful hair. T3 Micro combines elevated aesthetics, meticulous engineering, and cutting-edge technology to overcome daily hair struggles for millions of women around the world. Visit us at www.t3micro.com.
About ODW Logistics
ODW Logistics is a third-party logistics (3PL) provider that leverages technology-driven supply chain solutions to drive cost and service advantages to middle market and growth-focused businesses. ODW offers a suite of omnichannel services: network design; e-fulfillment; distribution; manufacturing support; and transportation management solutions to provide an integrated client experience. Visit us at www.odwlogistics.com.
MEDIA CONTACT
Bill Fahrenwald

James Street Associates

708-528-0681

Email: bill@jamesstreet.net