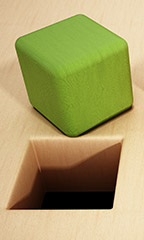 Is it a good fit?
Marketing is all about connecting with a target audience, but too many marketing plans are copied and pasted from one campaign to the next or one industry to the next. A fancy tradeshow display, some social media posts, a press release—repeat as needed. When everybody is doing the same thing, it's hard to stand out.
To truly connect, you have to understand your audience. It's not easy and general marketing agencies may not be able to invest the effort, but we believe that's key to success.
For more 30 years, James Street Associates has focused exclusively on supply chain marketing. Helping 3PLs, shippers, carriers, and suppliers effectively reach their prospects and customers is at the heart of what we do. Through our specialized experience, we've developed a toolbox full of unique tactics for results that a generic approach can't match.
Here are a few examples.
We have credibility with trade publications. When reporters are working on a story involving the supply chain, they often turn to James Street for help. They recognize that we understand the issues and know the experts, because we've made connections for them many times before. This, in turn, allows us to position our clients and contacts as leaders in their field. We also coach our subject matter experts on how to talk to the media, delivering a message that is useful to others and also establishes their own credibility.
We speak your language. Whether you need to talk to customers, employees, regulators, legislators, or the public, we tell your story in a way that connects with substance.
In a recent project, we used aerial drone video to quickly illustrate the value of a railroad's industrial development opportunities. That video connected the dots for the developers our client was trying to reach. We know from experience that if we had presented the information in a more typical document format, the sales cycle would have taken years—instead of producing results within a few months.
We don't need to get up to speed. When you're ready, we're ready. We don't need you to hold our hand every step of the way. Because we know the industry, we aren't going to waste your time with basic questions about your business or misdirected marketing efforts. 
It's all about building relationships. Just as you want your client relationships to be ongoing, so does James Street. We have strong connections with the trade media, industry associations, and our clients—past and present. We work hard to get to know you and your business, so that we can build a thorough marketing program that grows with your company.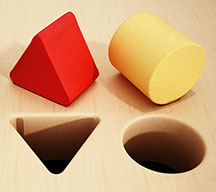 Contact us today for a marketing relationship that is sure to be a great fit!