Rescar Companies Names J. Andrew (Andy) Schaffer to Senior Management Team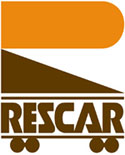 DOWNERS GROVE, IL—August 14, 2018 (James Street Media Services)—Rescar Companies (Rescar) has appointed J. Andrew (Andy) Schaffer as President–Plant Division. Schaffer will oversee operations for Rescar's six full-service plants at Channelview, Texas; Dubois, Pennsylvania; Gordon, Georgia; Longview, Texas; Orange, Texas; and Savanna, Illinois.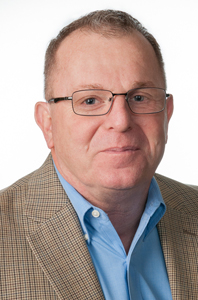 During Schaffer's 40-year career in the railcar repair industry—which started at Rescar—he has demonstrated leadership in all facets of plant design, operations, technical and regulatory consulting, and customer service management in the railcar repair industry.
"Andy's exceptional technical knowledge and his strong management background make him uniquely qualified for his new role," said Rescar's President Joseph F. Schieszler, Jr. "I am looking forward to working with Andy again."
Schaffer started with Rescar as a laborer and, over the next 32 years, rose to Vice President of Operations. He then joined Watco Mechanical Services as Senior Vice President/COO in October 2010, where he served in that capacity until July 2014, when Watco and Greenbrier entered into a joint venture to form GBW Railcar Services. He was then advanced to Senior Vice President/COO of GBW. In January 2016, he returned to the Rescar family when he joined AllTranstek, LLC as Senior Vice President/COO.
About Rescar Companies
Rescar Companies (Rescar) is a privately held company that offers complete repair, maintenance, cleaning, and consulting services (via its subsidiary, AllTranstek, LLC) to owners, lessors and users of freight railcars throughout North America. Services are provided from Rescar's nationwide network of 50+ locations in the United States, either at full-service facilities or by its mobile field services teams. Based in Downers Grove, Illinois, Rescar has been dedicated to serving the rail industry since 1969. Visit us at Rescar.com. For our Mobile Troubleshooting Response hotline, call 800-737-2276.
MEDIA CONTACT 
Bill Fahrenwald

James Street Associates

708-528-0681

bill@jamesstreet.net