Old Dominion Freight Line Announces Operational Alliance With Mallory Alexander International Logistics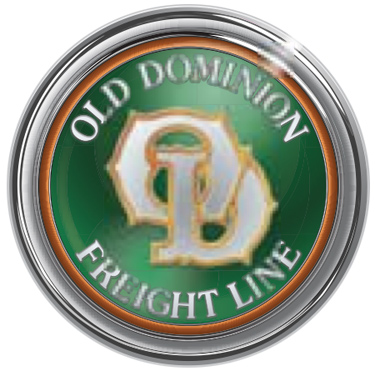 THOMASVILLE, N.C.—Oct. 8, 2015 (James Street Media Services)—Old Dominion Freight Line, Inc. (OD) announced it is entering into a strategic alliance with Mallory Alexander International Logistics, LLC, designed to enhance its ocean-forwarding offering.
Under the new alliance, Mallory Alexander—a duly licensed ocean transportation intermediary (OTI)—will perform all ocean freight forwarding back-office and operational services, and Old Dominion will serve as sales agent for Mallory Alexander.
"We are very excited about our alliance with Mallory Alexander," said Wayne Bersch, VP-OD Global. "Their global brand is recognized for quality in the international freight forwarding community. Their reputation, culture of excellence and first-rate technology align very well with OD's brand of "Helping the World Keep Promises," Bersch said.
"At OD we constantly look for ways to provide greater value to our customers. This strategic alliance will greatly enhance our ocean freight forwarding offering, enabling our customers to access Mallory Alexander's extensive suite of services, including their state-of-the-art technology and operational systems," Bersch said.
"This partnership allows us to expand our service offering across a wider horizon with the premier LTL carrier in the industry. We expect it will be mutually beneficial, expanding each of our businesses and enabling us to provide our best-in-class services to even more customers across the globe," said Neely Mallory, President. 
Mallory Alexander International Logistics is a third-party logistics (3PL) provider, specializing in global logistics and supply chain services, including public and contract warehousing; freight forwarding (international, domestic, air, and ocean); custom brokerage; import/export services; intermodal trucking and transportation; and consulting. Mallory Alexander is a fifth-generation company, with 21 offices, 32 worldwide warehouse operations and distribution centers. The company has more than 500 employees, and recently celebrated 90 years as an incorporated business. Previously, Mallory Alexander was known as Alexander International and Mallory Distribution Centers, which operated as separate subsidiaries of The Mallory Group.
Mallory Alexander has been recognized recently with the following awards:
•  Recipient of the President's E and President's E Star Awards for Excellence in Exporting
•  Recipient of the Tennessee Governor's GATE Award for trade excellence
•  Named one of "America's Leading 3PLs" by Global Trade Magazine
•  Named one of "Top 3PLs" by Inbound Logistics Magazine
Old Dominion Freight Line, Inc. (NASDAQ: ODFL) is a leading, less-than-truckload ("LTL"), union-free company providing premium service to all its customers. OD offers regional, inter-regional and national LTL service. In addition to its core LTL services, the company offers its customers a broad range of logistics services including ground and air expedited transportation, supply chain consulting, transportation management, truckload brokerage, container delivery and warehousing. In addition, Old Dominion offers a consumer product for household moving: OD Household Services. Through strategic partnerships, the Company also offers international freight forwarding services throughout the world. Old Dominion's claims ratio and on-time record are among the best in the industry. Establishing one of the strongest industry safety records, OD prides itself on its commitment to not only driver training but many other safety components. For more than 80 years, Old Dominion has been helping the world keep promises.
Recently, Old Dominion was recognized with the following acknowledgements for company leadership in the industry:
•  Forbes magazine named Old Dominion as one of America's 100 Most Trustworthy Companies for the third consecutive year and as one of America's Best Employers
•  NASSTRAC honored the company as 2015 Carrier of the Year for the third consecutive year
•  SupplyChainBrain named ODFL in its 2015 "100 Great Supply Chain Partners" listing
•  Inbound Logistics named the company to its 75 Green Supply Chain Partners (G75) List for the fifth consecutive year
•  For the 5th consecutive year, Logistics Management honored OD with the Quest for Quality Award
•  Mastio & Company ranked Old Dominion as No. 1 National LTL carrier for the fifth consecutive year
•  CIO magazine recognized Old Dominion for IT Excellence with the CIO 100 Award for the fifth consecutive year.
For further information, contact:
Jennifer Shaffer
Manager, Sales Support & Marketing
Mallory Alexander International Logistics L.L.C.
Phone: 901-259-8307