Kenco Management Services Announces Promotion of Jeff Tanner
FOR IMMEDIATE RELEASE
 

Click on photo to access high-resolution image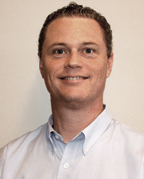 CHATTANOOGA, Tenn.—September 8, 2010 (James Street Media Services)—Kenco has announced the executive promotion of Jeff Tanner to vice president, Safety & Security, Kenco Management Services. His previous title was director of corporate safety & security.
According to Scott Mayfield, Kenco Management Services president, "Our safety and security could not be in better hands. Since joining Kenco in 1999, Jeff has worked diligently to implement infrastructure, processes and policies to benefit the Kenco family of companies in the areas of safety, corporate fleet safety, security and workers' compensation plan management."
In his new position, Tanner has overall responsibility for safety and security across the Kenco family of companies.
About Kenco Management Services (www.kencogroup.com)

Kenco Management Services, LLC (KMS) is a member of the Kenco Family of Companies. We take a subject matter expert approach to drive consistency of execution across our network. Our company focuses on the key functional areas of IT, Engineering, Human Resources, Accounting, Safety, Quality & Best Practices, Finance, Training and Legal. Our team of subject matter experts partners with site-level advocates to deliver optimum services to our customers. This structure collectively builds bench strength and provides an audit structure for long-term sustainability of all Kenco programs.
About The Kenco Family of Companies 

Kenco's core competencies include not only logistic services but also transportation, real estate management and material handling equipment. The Kenco Family of Companies includes Kenco Logistic Services, Kenco Transportation, Kenco Toyota-Lift, Kenco Management Services, and JDK Real Estate.
For further information contact:

Bill Fahrenwald

James Street Associates
708-371-0110 Ext. 1-#

bfahrenwald@jamesstreetassoc.com


####