Kenco Logistic Services Named DuPont Responsible Shipper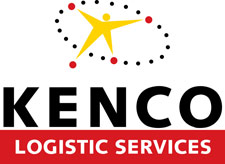 FOR IMMEDIATE RELEASE
CHATTANOOGA, Tenn.—August 10, 2010 (James Street Media Services)—Kenco Logistic Services LLC (KLS), one of the most respected names in the third-party logistics (3PL) industry, has received DuPont's 2009 Responsible Shipper Award for achieving zero recordable distribution incidents and regulatory citations for the period 1995 - 2009 at its Live Oak/Orange, Texas location.
The award recognizes KLS for, "the outstanding efforts of site personnel to ensure that all materials shipped from the site complied with all applicable transportation regulations, DuPont safe transportation policies, standards and guidelines, and the Responsible Care(R) Distribution Code of Management Practices."
According to Andy Smith, KLS president and COO, "This achievement is the direct result of our ongoing commitment to safety and operational excellence. I'm proud that our team met the high standards of DuPont for this remarkably long period. It's great to be recognized by the customer and we will continue to strive for this level of performance."
About Kenco Logistic Services (www.kencologisticservices.com)
Kenco Logistic Services is one of the nation's leading third-party logistics providers (3PL), managing over 100 facilities and 25 million square feet of warehouse space in 31 states and Canada. Kenco currently provides logistics services for many industry-leading, Fortune 500 companies such as Whirlpool, Cummins, and General Mills. Kenco specializes in facilities and services for the pharmaceutical, apparel, automotive, food, textile, and appliance industries.
For further information contact:
Bill Fahrenwald
James Street Associates
708-371-0110 Ext. 1-#
bfahrenwald@jamesstreetassoc.com
####