James Denny Personalizes Civil War Experience for Blue Island Performance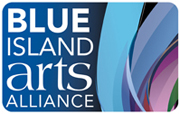 BLUE ISLAND, IL—April 23, 2013 (James Street Media Services)—The Blue Island Arts Alliance will host Civil War historian James Denny in "New York to Andersonville and Return: A Personal Journey" on May 11.
Denny will tell the story of his great-grandfather, Robert Parks, based on personal writings to home, as well as share artifacts from the Civil War era. The presentation will include the Gettysburg Address recited by his son, Kevin Denny; plus, a violin duet featuring Nancy DiNovo and Steve Lloyd.
"Through performance, storytelling, music and visuals, we hope to transport the audience back in time," said Becky Denny, Blue Island Arts Alliance board president, and daughter-in-law of James Denny. "For our family—and many others—the Civil War is much more than just what is written in the history books."
This event is scheduled for:
Saturday, May 11 at 2 p.m.
Veterans Memorial Middle School
12300 Greenwood Ave., Blue Island
Tickets are $10 each, and are available in advance at CARR Home-Garden-Holiday, 2357 York St., Blue Island. Tickets will also be sold at the door on the day of the event.
About Blue Island Arts Alliance
The Blue Island Arts Alliance is dedicated to enlivening cultural and educational events in the City of Blue Island. Its members are passionate about the City of Blue Island, its legacy of culture and entertainment, and its potential to attract engaging events and engaged audiences. The group's mission is to educate, entertain, inspire, and connect the community through the arts. The Blue Island Arts Alliance believes that "Wonderful Things Can Happen Here."
MEDIA CONTACT
Amanda Kaliski Alvarez
Blue Island Arts Alliance
708-257-7518
news.biaa@gmail.com