Circus Boy Bringing Family Fun Back to Blue Island on March 9
FOR IMMEDIATE RELEASE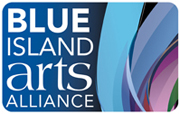 BLUE ISLAND, IL—February 27, 2013 (James Street Media Services)—The Blue Island Arts Alliance—dedicated to enlivening cultural and educational events in the City of Blue Island—welcomes Bob "Circus Boy" Hunt back to town on Saturday, March 9, 2013.
 
Circus Boy is best known for his mouth juggling, physical stunts, and audience involvement. His high-powered show is designed to please all ages.
"Circus Boy participated in our Variety Show back in September, and he was a big hit with the audience," said Becky Denny, Blue Island Arts Alliance board president. "We are bringing him back by popular demand for a solo show that features a big dose of laughs and fun for the whole family."
Circus Boy is scheduled for Saturday, March 9 from 2 p.m. to 3:30 p.m. at Veterans Memorial Middle School, 12300 Greenwood Ave., Blue Island.
Tickets are $5 each, and are available in advance at CARR Home-Garden-Holiday, 2357 York Street, Blue Island. Tickets will also be sold at the door on the day of the event.
 
About Blue Island Arts Alliance
The Blue Island Arts Alliance is a group of individuals who are passionate about the City of Blue Island, its legacy of culture and entertainment, and its potential to attract engaging events and engaged audiences. The group's mission is to educate, entertain, inspire, and connect the community through the arts. Blue Island Arts Alliance believes that "Wonderful Things Can Happen Here."
MEDIA CONTACT
Amanda Kaliski Alvarez
Blue Island Arts Alliance
708-257-7518
news.biaa@gmail.com