'Achieving Agility in a Dynamic Environment' at North American Rail Shippers Association Annual Meeting
Rail Shippers Gather to Explore New Opportunities and Challenges, May 23–25, San Francisco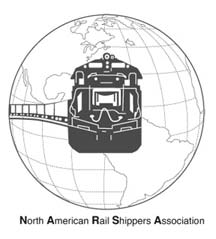 CHICAGO—February 23, 2017 (James Street Media Services)—"Achieving Agility in a Dynamic Environment" will be the theme for the Annual Meeting of the North American Rail Shippers Association (NARS) to be held May 23–25, 2017 at the Parc 55 Hilton Hotel in San Francisco, California.

The two-day meeting will feature keynote presentations from Association of American Railroads Chairman Lance Fritz, who is president and CEO of Union Pacific, and Pat Ottensmeyer, president and CEO of Kansas City Southern. The program will also include presentations focused on key issues facing the freight rail industry. Topics addressed at the meeting will include intermodal transportation, rail industry modernization, growth markets, energy insights, railcar outlook, and the regulatory landscape. 

"Logistics managers face an ever-changing environment in which deregulation, evolving material sources, and global customer reach create a complex matrix of options and dynamic pricing," said NARS President Richard Dodd. "The lowest origin-destination landed cost that is in place one day can change the very next day. This requires creativity, resourcefulness and, above all, an agile supply chain to expect the unexpected, think 'outside the box,' and calculate the 'what if' options.
"In this dynamic environment, it is more important than ever for rail shippers and railroads to come together to network and share solutions," said Dodd.

The meeting opens with a welcome reception on Tuesday, May 23. A full-day business meeting will follow on Wednesday, May 24. The meeting will continue on Thursday, May 25 for half of the day and will conclude with the NARS Annual Golf Outing in the afternoon to benefit the Ivan A. Olsen Scholarship Fund.
Program highlights on Wednesday include:

keynote speeches from Class I railroad and rail shipper executives;

an overview of the changing market for automotive and its impact on the rail market;

presentations on modernization of the rail industry and related new technology innovations; 
energy market insights; 
regulatory landscape; and

railcar outlook.
"The NARS Annual Meeting offers rail shippers an opportunity to network with their peers in a comfortable setting while gaining the latest information about market issues, regulation, railroad operations, and transportation technology and innovation," said Dodd.


Date

Tuesday–Thursday, May 23–25, 2017
Location
Parc 55 Hilton Hotel
55 Cyril Magnin Street
San Francisco, CA
(800) HILTONS

Cost

$495

Registration

Advance reservations are required for the conference and golf outing. For information or to register:
• Online conference information and registration

• Email: nars@railshippers.com

• Phone: (331) 643-3369

About The North American Rail Shippers Association

The North American Rail Shippers Association (NARS) is comprised of a network of five regional North American associations including the Pacific Northwest Association of Rail Shippers, the Midwest Association of Rail Shippers, the Southwest Association of Rail Shippers, the Northeast Association of Rail Shippers, and the Southeast Association of Rail Shippers. Headquartered in the Chicago area, NARS brings together representatives from this network of more than 7,000 members of the rail shipping and railroad community in an annual forum which enables open discussion of rail transportation issues. NARS meetings are attended by leaders and decision makers from North American freight railroads, shippers, receivers, rail supply companies, and legislative and regulatory representatives. To review the most recent meeting presentations, and to inquire about NARS events, sponsorships and scholarships, please visit the NARS website at www.railshippers.com.
MEDIA CONTACT
Carrie Foor
Phone: (331) 643-3369
Email: nars@railshippers.com